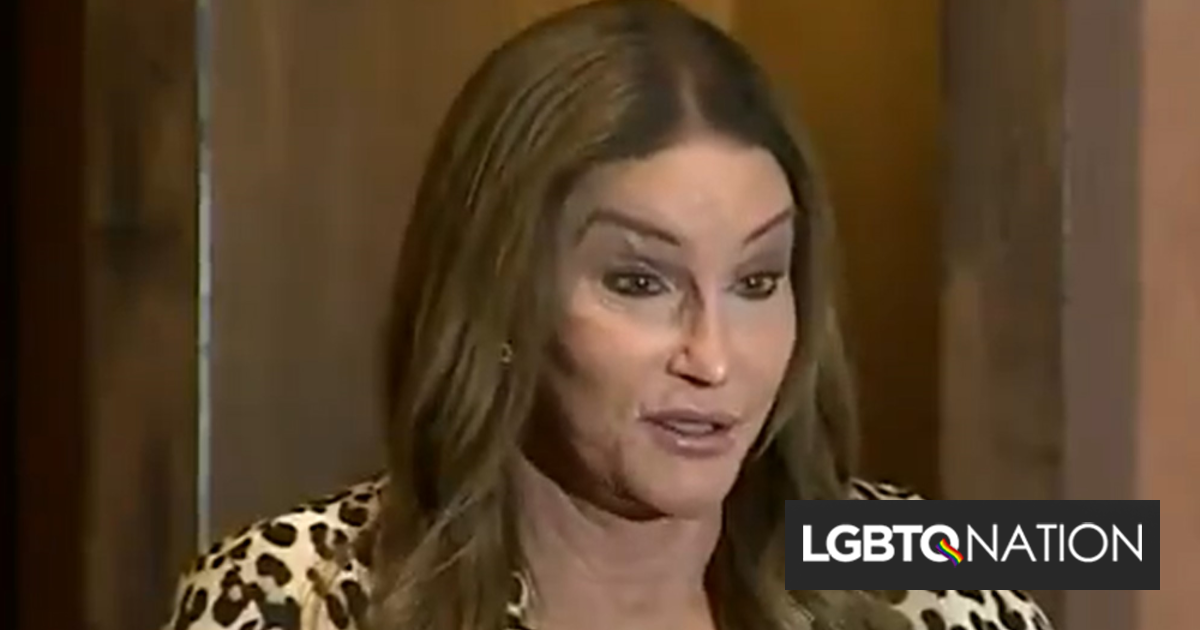 Orignally published on
2021-10-27 13:05:20

by www.lgbtqnation.com

Caitlyn Jenner concedingPhoto: screenshot

Failed Republican politician Caitlyn Jenner defended comedian Dave Chappelle's right to make transphobic jokes on Netflix.

In a tweet posted Tuesday morning, Jenner wrote, "Dave Chappelle is 100% right. This isn't about the LGBTQ movement. It's about woke cancel culture run amok, trying to silence free speech. We must never yield or bow to those who wish to stop us from speaking our minds."

Related: Celebrities supported the walkout of transgender Netflix employees over Dave Chappelle's transphobia

Her tweet included a two-minute, 20-second clip of Chappelle addressing the controversy over his transphobic Netflix stand-up special The Closer. The clip came from a five-minute video that Chappelle shared via his Instagram on Monday.

In the clip, Chappelle said that Netflix's transgender employees had never invited him to discuss their concerns about his stand-up special. Netflix's trans employee group had previously said Chappelle had turned down their invitation to talk.

He said that even though Netflix's trans employees say they want a safe working environment, "It seems like I'm the only one who can't go to the office."

Chappelle then added, "Do not blame the LGBTQ community for any of this. It's about corporate interests, and what I can say, and what I cannot say. For the record, and I need you to know this, everyone I know from that community has been loving and supportive, so I don't know what this nonsense is about."
Dave Chappelle is 100% right. This isn't about the LGBTQ movement. It's about woke cancel culture run amok, trying to silence free speech.

We must never yield or bow to those who wish to stop us from speaking our minds. pic.twitter.com/Nklalj6h5Y

— Caitlyn Jenner (@Caitlyn_Jenner) October 26, 2021
Trans activists and allies have criticized Chappelle for perpetuating and profiting from transphobic stereotypes that endanger the lives and dignity of trans people.
In The Closer, Chappelle mocked the genitals of transgender people and expressed jealousy about how, in his view, LGBTQ people have achieved greater equality than Black Americans, while denying that anti-LGBTQ hate crimes still occur regularly.
"In our country, you can shoot and kill a [n-word]," Chappelle said in the stand-up special, "But you better not hurt a gay person's feelings."
In the special, he also boasted about beating "the shit out of" a butch lesbian who he claimed punched him. He also implied that transgender Twitter users bullied one of his transgender friends into suicide.
It's hardly surprising that Jenner would ally herself with Chappelle. During her half-hearted California gubernatorial campaign, she opposed so-called "cancel culture" as well as the sight of homeless people in the streets.
During her campaign, she also supported banning trans athletes from competing in school sports, which was notable considering that she herself is a transgender athlete.
Orignally published on
2021-10-27 13:05:20

by www.lgbtqnation.com