Facebook
Trump sues National Archives, Jan. 6 committee to block records request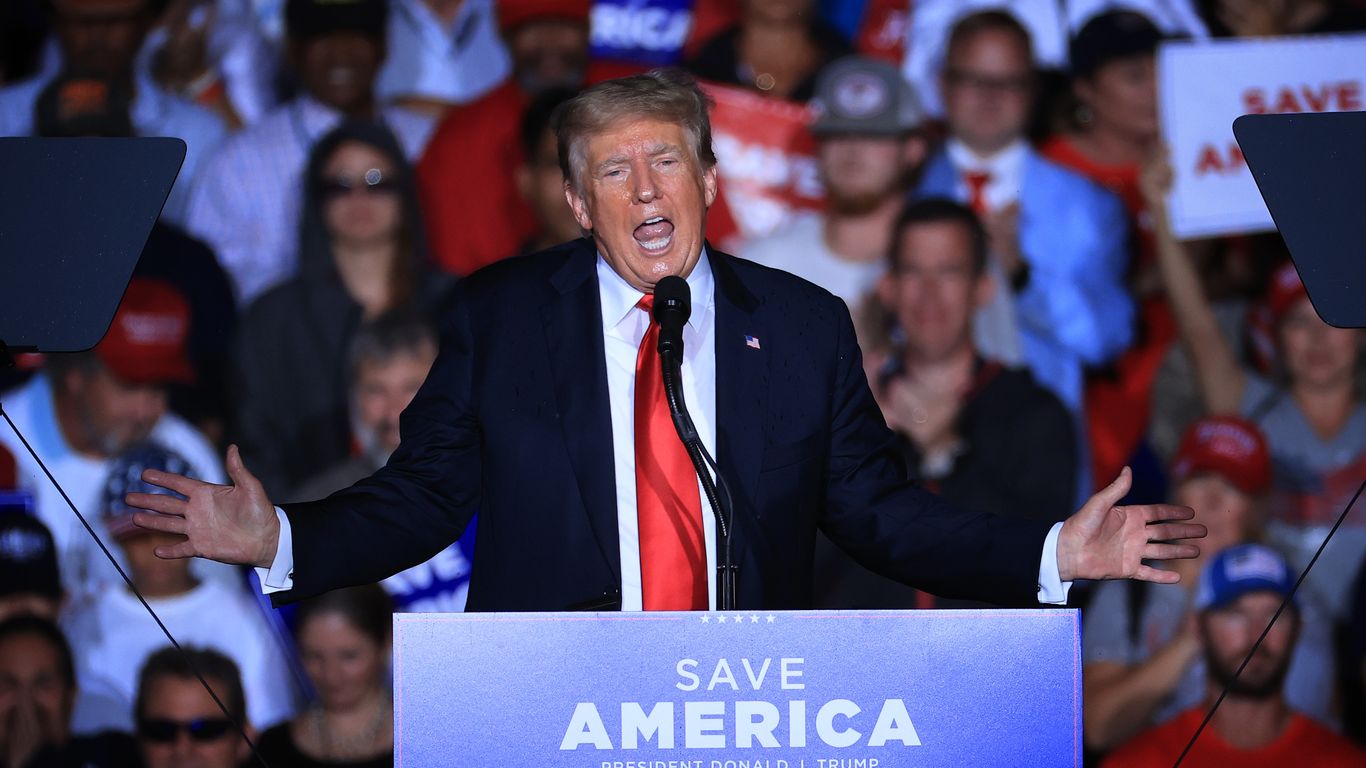 Orignally published on
2021-10-18 21:02:41

by www.axios.com

President Trump filed a lawsuit Monday seeking to block the National Archives from releasing White House records to the House select committee investigating the Jan. 6 Capitol insurrection, citing executive privilege.

Why it matters: It's the latest escalation in Trump's campaign to disrupt the committee's sweeping probe into the circumstances surrounding Jan. 6, including his actions and communications leading up to the Capitol attack.

The big picture: Trump has already attempted to assert executive privilege to block former aides from testifying, despite subpoenas issued by the committee.
The committee will vote Tuesday evening on a criminal referral for former Trump aide Steve Bannon over his refusal to comply with a subpoena.
President Biden has waived executive privilege on an initial set of White House documents produced in response to the committee's requests for information — a move that Trump's lawsuit attacked as "a political ploy to accommodate his partisan allies."
What they're saying: "The Committee's request amounts to nothing less than a vexatious, illegal fishing expedition openly endorsed by Biden and designed to unconstitutionally investigate President Trump and his administration," the lawsuit claims.
"The Committee's requests are unprecedented in their breadth and scope and are untethered from any legitimate legislative purpose."
The lawsuit seeks to invalidate the committee's request and block the National Archives from turning the records over, at least until Trump can conduct "a full privilege review of all of the requested materials."
Orignally published on
2021-10-18 21:02:41

by www.axios.com