Newsweek
Trump Beats Biden by Double Digits in Iowa Poll on 2024 Presidential Race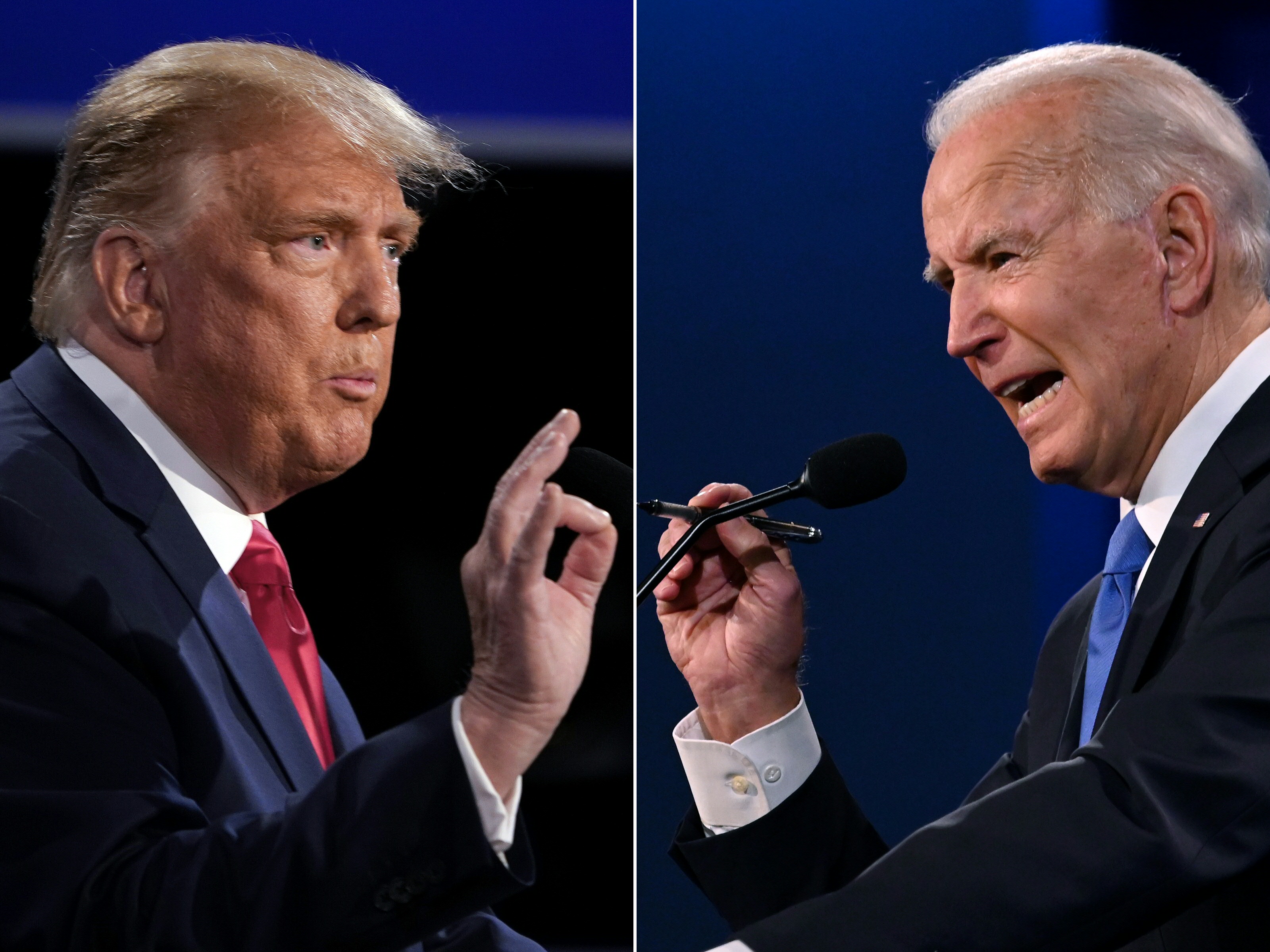 Orignally published on
2021-11-14 00:28:11

by www.newsweek.com

New polling figures show Donald Trump leading Joe Biden by double digits among Iowans in a hypothetical 2024 matchup released a month after the former Republican president held a rally in the early voting state, where he tested the presidential waters and laid the groundwork for a potential campaign.

Trump came out ahead by 11 points, drawing 51 percent of support among likely Iowa voters compared to Biden's 40 percent in a new Des Moines Register/Mediacom poll released Saturday.

Another 4 percent said they would not vote for Trump or Biden, and 5 percent indicated they were unsure which candidate they would support.

Trump's lead over Biden appears to have been largely driven by independents, with 45 percent voting for the former Republican president and 37 percent supporting the Democratic president.

Unsurprisingly, both candidates gained majority support among their respective parties, with 95 percent of likely Democratic voters stumping for Biden and 91 percent of likely Republican voters backing Trump.
Neither Biden or Trump have officially launched a campaign for 2024, although Trump has repeatedly teased a return to the White House since leaving office.
"Trump won Iowa convincingly in 2020, and that's reflected in these data," said J. Ann Selzer, president of polling firm Selzer & Co., who interviewed 810 Iowan adults by telephone between November 7-10. "If all you had in this poll was that Trump would defeat Joe Biden by 11 points, it might say everything is locked up."
The results come just weeks after Trump held a rally in the state, drawing thousands of supporters to his first visit back since losing the 2020 presidential election to Biden last November. Though in Iowa, Trump won by 8.2 percent last year, keeping the state red by maintaining significant success in rural areas.
Biden's approval rating continues to fade in Iowa and most national polls following a summer surge of the COVID-19 pandemic, a chaotic Afghanistan troop pullout and Democratic in-fighting over the president's agenda. Only 33 percent of Iowa adults said they approved of Biden's job performance in the poll, a slight increase of 2 percent from the same poll conducted in September, and 62 percent disapproved.
Meanwhile, Trump is more popular in the state now than in the four years that he held office. According to an October Des Moines Register/Mediacom poll, about 53 percent of Iowan voters had a favorable view and 45 percent had an unfavorable view of the former president.
Newsweek reached out to Trump representatives and the White House for comment.
Orignally published on
2021-11-14 00:28:11

by www.newsweek.com