Design
The Toneoptic rpm Takes Vinyl Storage Out for an Innovative Spin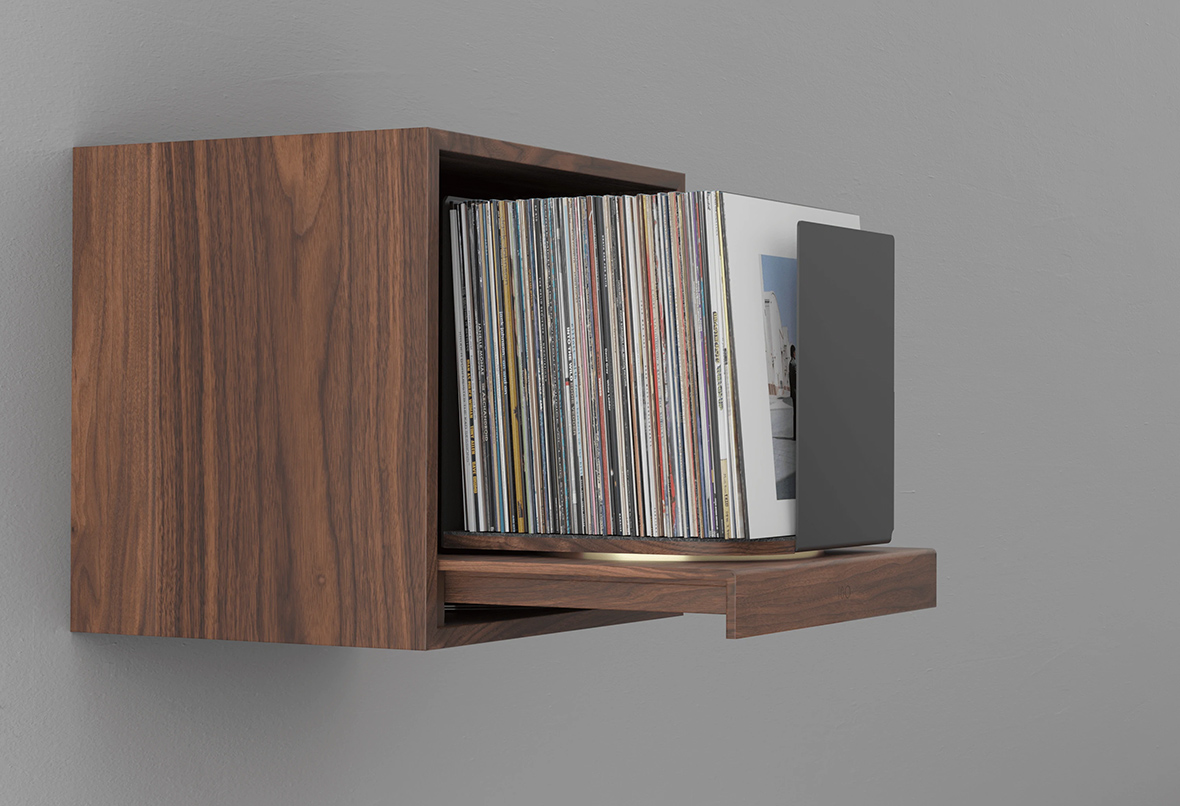 Orignally published on
2022-01-21 18:00:17

by design-milk.com

Graphic designer and Toneoptic founder Fabian Geyrhalter's massive record collection (he's up to 1,666 records!) represents both a passion and a problem, for every vinyl enthusiast whose hobby turns the corner to become a full blown obsession must face the dilemma: "How do I safely store and tastefully display this collection while also keeping it accessible?"

"I struggled with the way I liked to store my records, which, naturally, is library-style," explains Geyrhalter, "I kept selecting records to spin that had fat spines or easy-to-read titles – the ones where I was quickly able to recognize the record – over and over. By doing so I was fully aware that I was leaving out any thin spines, older second hand records where spines rendered illegible, or the many that had no titles displayed on their spines altogether."



Like many good designs, Geyrhalter's solution began with a sketch, a simple cube with a surprising (and literal) twist. With a gentle pull the Toneoptic rpm opens while also spinning its contents 90 degrees forwards, inviting easier access similar to the act of digging through crates. The movement is elegant, suggestive of a turntable itself.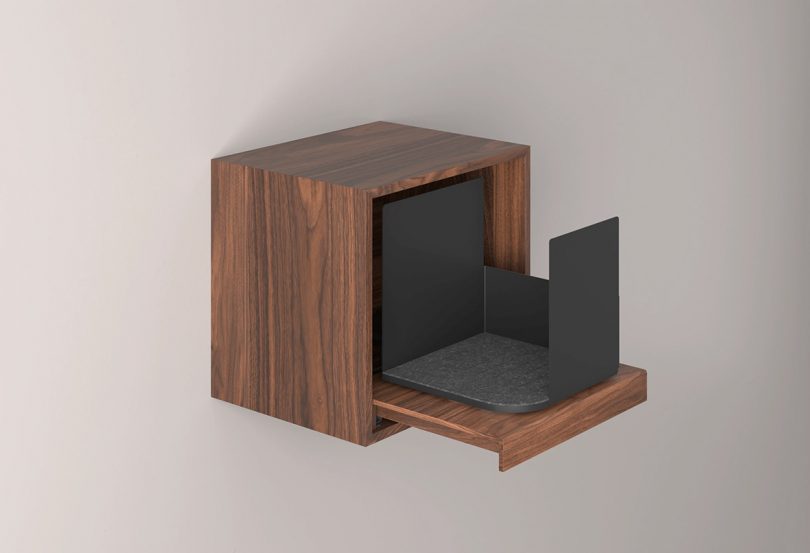 Geyrhalter would eventually partner with a designer whose portfolio included work with Frank Gehry Partners and equally important time spent engineering for Boeing Aircraft to realize the innovative idea, in turn founding Toneoptic as a 3-person team. They now operate in a small wood workshop in Los Angeles, building each rpm by hand.
Obviously each rpm is made to measure to store and display vinyl of all sizes. Measuring 17″ long (depth) x 20.625″ wide x 19″ high (each weighing about 50lbs), each rpm is handmade, and designed with a capacity of 60-75 records each and can neatly accommodate for 12″, 10″, and 7″ records.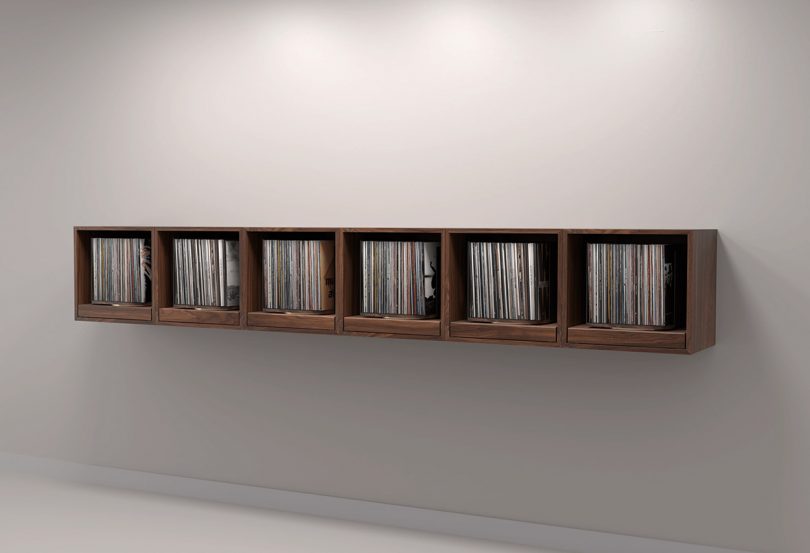 "In my mind really is the only proper way to show off your collection without your home looking like a record store.
– Fabian Geyrhalter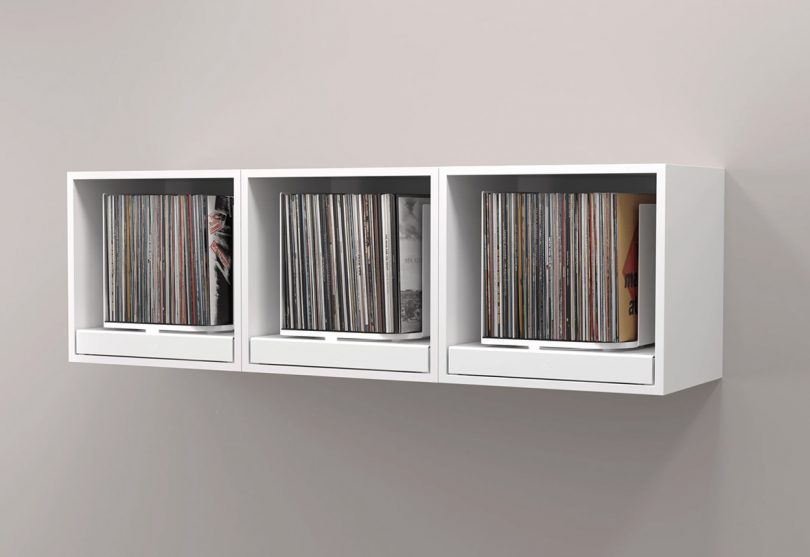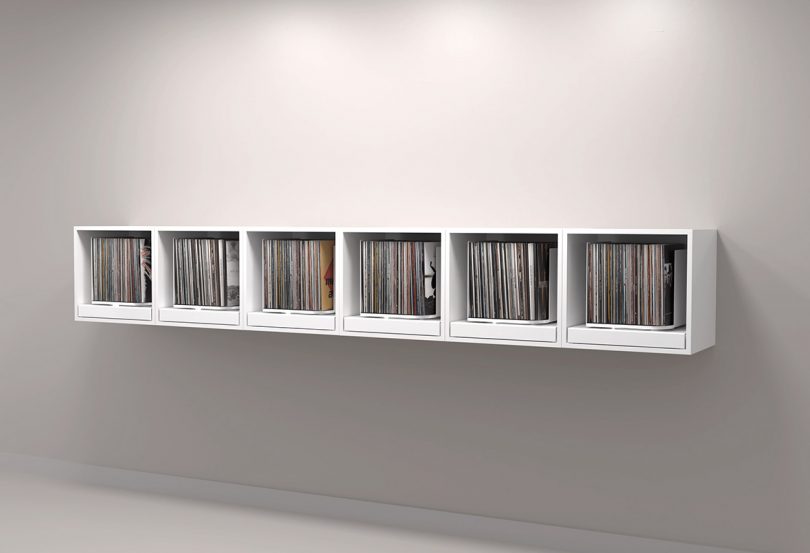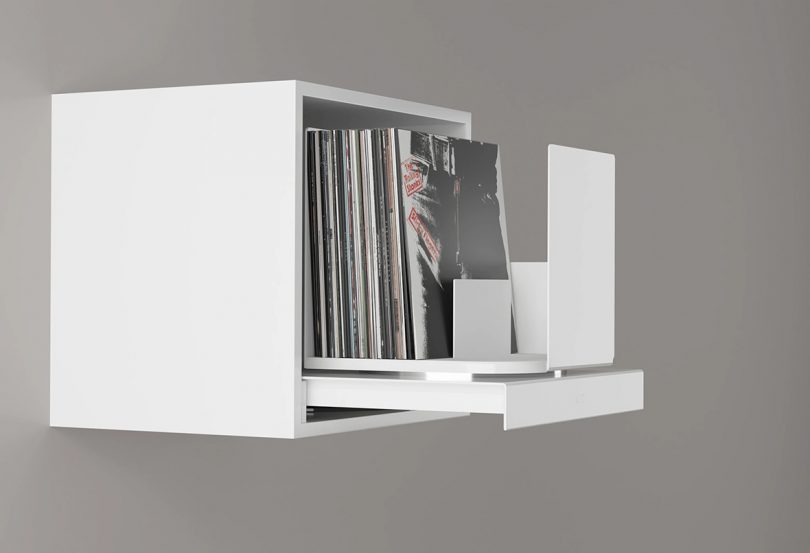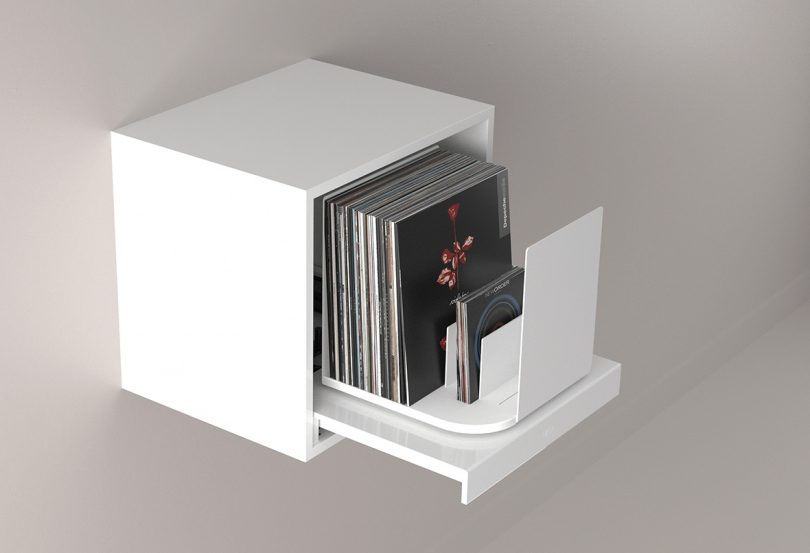 The Toneoptic rpm is currently available as a 50-unit presale, with each individually numbered and signed, designating this inaugural amount a 'Founder's Batch'. For more information head over to the Toneoptic website.
Orignally published on
2022-01-21 18:00:17

by design-milk.com