Lifestyle
Meal Prep Plan: A Week of Budget-Friendly Meals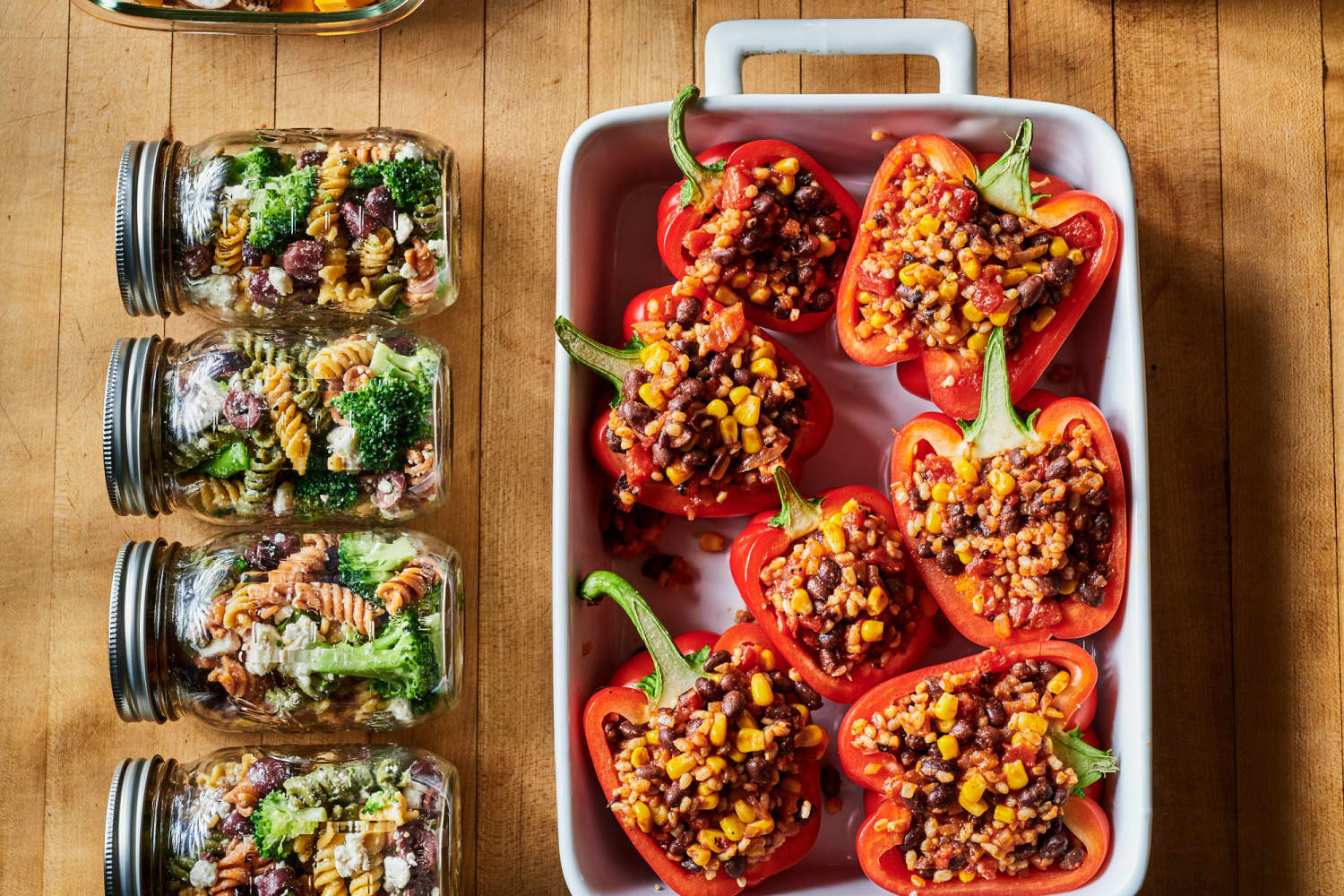 Orignally published on
2022-01-14 12:00:00

by www.thekitchn.com

published about 2 hours ago

We independently select these products—if you buy from one of our links, we may earn a commission.

The line item on my household budget that I have the most control of from month to month is the grocery expenses. So, when the pull to tighten our financial belts arises, I always turn to meal planning. Prepping tried-and-true recipes that my family loves means there is less food waste, and because I'm sticking to a list, our budget won't stretch to its bursting point. So, for this week's Power Hour, I'll show you how I use a short meal prep block over the weekend to pull together a week's worth of budget-friendly family meals — prepping ahead will help you save money, and also cut down on last-minute scrambles during the week.

The most inexpensive way to feed a family is to use ingredients that you already have on hand. That's why I start by taking inventory of what I'm storing in my pantry, refrigerator, and freezer (see our list of pantry essentials for ideas of what to keep on hand). From there, I know what spices, proteins, and veggies I have at my disposal and can allocate the remaining budget to fill in the gaps. Budget meal plans don't mean filling up on buttered noodles and beans (although we'll eat those too!). Instead, we'll stretch the more expensive ingredients, make smart substitutions, and use our cooking know-how to prep ingredients ahead instead of relying on prepared foods. Here's what I like to make for a week of budget-friendly meals for my family.

This shopping list contains everything you will need for this meal plan (except staples like olive oil, salt, and pepper). Optional toppings and garnishes are listed separately as those extras might not fit in your budget. Before you set out for the store, check your pantry, refrigerator, and freezer for items you may already have. Also consider easy, budget-friendly swaps, like substituting ground turkey for the ground beef, depending on the current price per pound. Don't forget to compare prices as you shop — especially noting the unit price, which can give you a better grasp on the cost per ounce when comparing foods in different-sized containers. Finally, remember while you may save time with prepared ingredients like diced onion or pre-shredded cheese, you'll pay for it out of your grocery budget.
Power Hour: How to Get the Prep Done
Power Hour Meal Prep is the series where we help you put it all together. We show you how to eat well during the week with an hour or two of Power Hour prep over the weekend. Every plan is different; mix and match to find your own personal sweet spot.
Orignally published on
2022-01-14 12:00:00

by www.thekitchn.com