Reddit
B&A: A Once-Dingy RV Was Transformed with Color, Texture, Paint, and Plants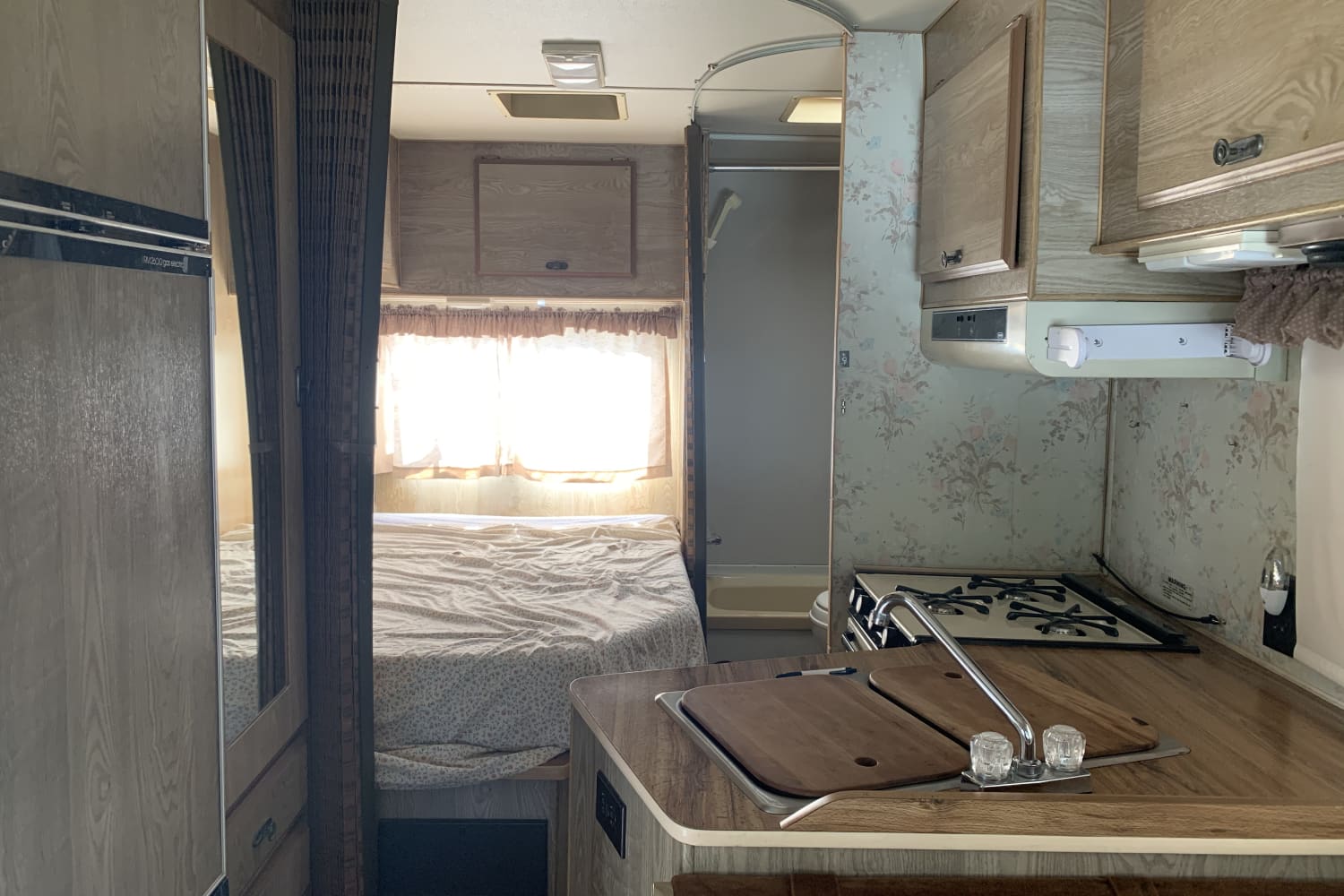 Name: Alexandra Tsuneta, husband, Erik, and dogs, Burt and Barbra
Location: On the road!
Type of home: RV
Size: 161 square feet
Years lived in: 1.5 years, owned
Tell us a little (or a lot) about your home and the people who live there: In 2020, after the COVID-19 pandemic took over, my husband and I wanted an adventure, so we bought our vintage (1987) RV, gutted it, and renovated it. (Apartment Therapy featured their RV before and after last year, actually. But look closely… the couple has made even more transformations since then, some subtle but powerful. It's a cute space worth a second look for Transformation Month, especially considering what the space looked like when they started!)
We sold everything we own and hit the road! Since then, we have been traveling full-time around America with our dogs. It's been a wild ride.
We're very cozy, fun people. This whole home is a reflection of our desires and aesthetics. We wanted to prioritize coziness over everything, which is why we built the couch and the loft bed and added tons of throw pillows and blankets everywhere.
Describe your home's style in 5 words or less: Bright, Calming, Full of Life, Bohemian, and Cozy.
What is your favorite room and why? Well, it's all kind of one room. However, I love our loft bed. I built hidden bookshelves into the walls, and we have lovely linen bedding that makes everything cozy. I love waking up and looking out of our bedroom windows at whatever nature we have surrounded ourselves with.
What's the last thing you bought (or found!) for your home? The last thing we bought was a vintage quilt from a small town called Vevay in Indiana.
Any advice for creating a home you love? Don't be afraid to take risks! Show yourself in your designs, and definitely test out your colors beforehand. (We made a big teal mistake at first.)
This submission's responses and photos were edited for length/size and clarity.