Bing
An overview of 2021-22 Mid-Peninsula classical music season | Arts & Entertainment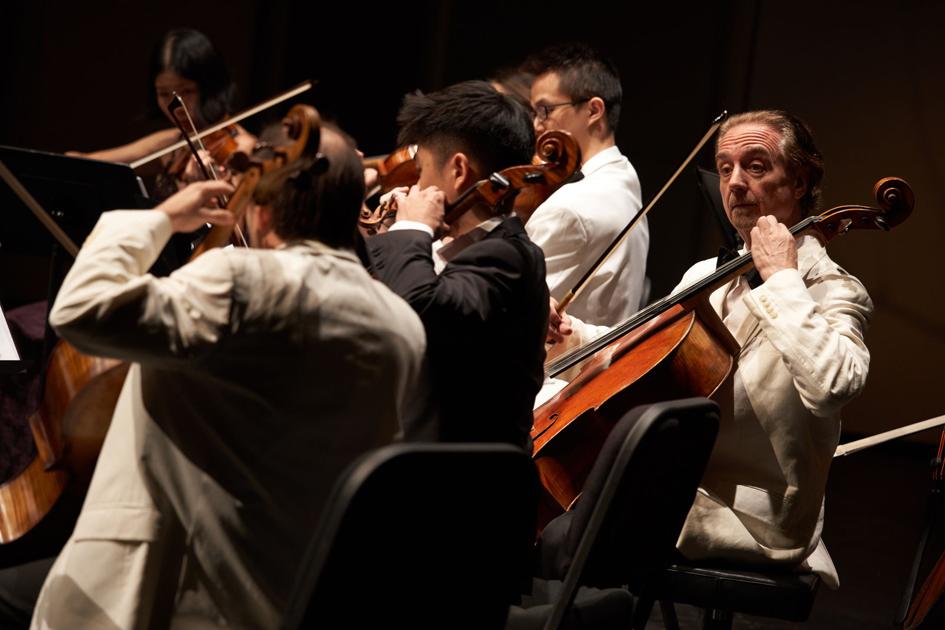 Orignally published on
2021-09-17 11:26:15

by www.smdailyjournal.com

Delta variant viruses notwithstanding, classical music presenters in the mid-Peninsula are going ahead with plans for in-person concerts for the 2021-22 season. Here are some of the highlights of what's currently being planned, though, more than usually, the caution that everything is subject to change applies.

The Peninsula Symphony is giving two performances each of a three-concert season. Saturday concerts will be at the Heritage Theatre in Campbell; the venues for Friday concerts, in the past usually in San Mateo, have yet to be determined. The season begins Oct. 29 and Oct. 30 with Jon Kimura Parker as pianist in Gershwin's "Rhapsody in Blue," followed by Beethoven's Fifth Symphony. An all-Russian program with Jon Nakamatsu as piano soloist and an offbeat all-American program will follow. A non-subscription concert on April 8-9 is a rescheduling of the Violins of Hope concert postponed from the end of that residency in early 2020. This will feature Jewish and Jewish-inspired music played on these violins preserved from Holocaust victims.

The Redwood Symphony is planning a full season of six Saturday evening concerts at the Cañada College Theater in Redwood City, including a summer concert in July, featuring soloists postponed from the last two years. The season begins early on Sept. 25 with a new work by popular local composer Mason Bates playing off Beethoven's "Ode to Joy," plus Jassen Todorov in the Brahms Violin Concerto. Next up, on Nov. 20, is a work by Italian modernist Luciano Berio playing off works of Schubert, plus a concerto for saxophone quartet by Philip Glass.

Palo Alto Philharmonic's season consists of eight concerts including two chamber music concerts. Most will be on Saturday evenings. Up until December they will be held at First Lutheran Church in old town Palo Alto; after that, most will be at the usual venue of the Cubberley Theatre at the city's other end. The next concert, second in the season, will feature popular works by Aaron Copland (Appalachian Spring) and Edvard Grieg (Holberg Suite), plus lesser-known gems by Igor Stravinsky and the African-American composer George Walker.

The New Century Chamber Orchestra

The New Century Chamber Orchestra is presenting four programs, three on Fridays in Palo Alto's First United Methodist Church and one (in January) on a Saturday at Stanford's Bing Concert Hall. First up, on Oct. 1, is an arresting modern program of works for strings by Josef Suk, Mieczyslaw Weinberg and the contemporary British composer Mark-Anthony Turnage. The January concert will be an all-American program including Copland and Florence Price.

Philharmonia Baroque's seven upcoming concerts are variously on Wednesdays or Fridays at Bing or at the Palo Alto First United Methodist Church. Next up is an unusual 19th century program featuring music by Robert Schumann, on Oct. 15 at Bing. Four performances, all at Bing, will be given in April of a fully-staged production of Handel's opera "Radamisto."

Music at Kohl Mansion offers seven Sunday evenings with visiting chamber ensembles, starting with a program of the Harlem Quartet and pianist Aldo López-Gavilán running from classics by Robert Schumann to jazz standards by Dizzy Gillespie and Billy Strayhorn. Next up, on Nov. 21, is the award-winning Rolston Quartet, who will play the popular "Leyendas" by Gabriela Lena Frank along with classics by Haydn and Mendelssohn.

[email protected] is presenting two of its "Focus Residencies," each featuring a Friday evening in-depth discussion preceding a Saturday afternoon chamber music concert, all held at the new Spieker Center on the Menlo School campus in Atherton. Tickets for each are sold separately. The Oct. 22-23 program mixes South American music with works from the U.S. mostly with Latin American inspiration, while the April 8-9 program will feature music from Spain.

The San Francisco Early Music Society is giving four concerts on Friday evenings at the First Presbyterian Church in Palo Alto. First up, on Oct. 22, is an evening of trio sonatas by Bach, Telemann and others.

Other groups, including the Ives Collective and the Ragazzi Boys Chorus, are planning programs but have yet to issue schedules.

All of these groups are presenting their concerts under strict pandemic safety protocol. Attendees are required to bring proof of full vaccination — completed at least two weeks before the concert — and ID to confirm their identity. They are also expected to wear masks throughout their presence at the event.

As general rules, these apply to every group listed. Some, however, have modifications. The Philharmonia Baroque accepts unvaccinated persons who provide proof of a negative COVID-19 PCR test taken within 72 hours. This will allow for children under 12. However, other groups, including the Peninsula Symphony, are explicitly excluding children below vaccination age. Kohl Mansion is asking persons unable to be vaccinated for medical reasons to contact their office for assistance.

Various measures are being taken to assure social distancing. Some groups are spacing out the seating at their venues. Most are discouraging or even prohibiting at-door ticket sales and will-call pickup. Attendees should purchase tickets online in advance and put them on their smartphones or print them out.

Some online substitutes or supplements are available. [email protected] is selling livestream tickets to both its lectures and its concerts, which should prove popular as in-person socially-distanced seating in its small hall may sell out quickly. The San Francisco Early Music Society is selling separate tickets to "Snapshots," online supplemental programs to its concerts featuring interviews and bonus performances. The Redwood Symphony is moving its traditional pre-concert lectures to files e-mailed to ticket-holders a week in advance.

Some groups, notably the Peninsula Symphony and New Century Chamber Orchestra, have free videos available on their websites of music recorded under social distancing over the last year.
Orignally published on
2021-09-17 11:26:15

by www.smdailyjournal.com